The facilities endowed at DUNES distinguish us from others.

Large school area spread over a spacious 10,000 Sqm
The school has a distinction of being equipped with the largest open ground to cater to the growing needs of the students. As a fundamental asset to the infrastructural support, it goes a long way in the overall development of the personality of our students.

Huge playground for multiple outdoor sports
We recognize the latent talent of the students. The achievements of students in all major outdoor sports speak high of the enormous play field and the coaches who bring out the best in them.

An indoor auditorium having a seating capacity of 700 people
Made with due consideration for proper ventilation and adequate lighting effects is an auditorium at par with a state of the art stage which is a platform in disguise for the students to train and show their talents in theater, cultural fest and public speaking etc.

Air-conditioned Computer Lab and Comprehensive Laboratory Systems
Independent labs for Science, Computer Science, and Mathematics, the students are provided with the much-needed conditioning as per the specific needs of the subjects in order to infuse a sense of scientific inquiry and to stimulate curiosity in them.

Audio - Video rooms, Language Labs andwell - furnished Library
We believe in making the learning experiences interesting for the students. As such we have well-arranged, well-stacked books on the spectrum of subjects, CDs and videos and support material for research and analysis.

Properly ventilated and student-friendly classrooms and multipurpose halls
Every classroom is a technology-enhanced classroom (smart classroom) that promotes teaching and learning by integrating learning technology such as computers with internet connectivity, projectors, and audio/visual capabilities.

In a computerized environment, the website of the school provides a coordinated platform among the parents, teachers and the students. Latest updates are available to the parents.

On campus medical facilities
A full time qualified doctor is available. The medical room is equipped with facilities for regular medical checkup and health development programs.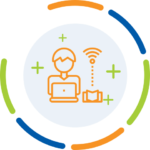 Smart classrooms equipped with Multi-media and Graphic teaching tools.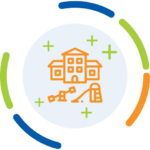 KG Learning Center to boost the overall development of a child.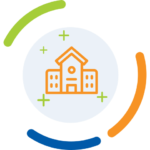 Spacious multi-purpose hall.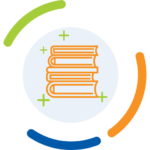 Well Stocked Library including e-library.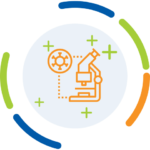 Well equipped Science and Computer lab.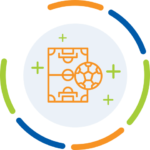 Full-fledged Track and Soccer Field.
Get More information About Enrolling